6M
If you have any concerns about anything on this website, any other websites you or your family and friends visit, or anyone that contacts you through a website, please click on this button to register your concern. You can speak to anyone in the school with your concerns. In particular Mrs Green is responsible for online safety.
Key stage 2
The key stage 2 tests are timetabled from Monday 8 May to Thursday 11 May 2017.
There is no science sampling for the 2016 to 2017 academic year.
Date

Activity

Monday 8 May 2017

English reading

Tuesday 9 May 2017

English grammar, punctuation and spelling Paper 1: questions

English grammar, punctuation and spelling Paper 2: spelling

Wednesday 10 May 2017

Mathematics Paper 1: arithmetic

Mathematics Paper 2: reasoning

Thursday 11 May 2017

Mathematics Paper 3: reasoning
Here are last years SATs papers.
Well done Phoebe! 1,000,000 words in Accelerated Reader
18.1.17 The children and revisiting the 4 operations in number
The children have been summarizing Alice in Wonderland
At the start of the year we want the children to focus on how they learn and their attitude to learning. The children will learn about the brain, how they learn - how they take information into the brain - and how they process that information inside their heads.
This site looks at the different Your brain is the supercomputer that generates all your
ways we process information thoughts, memories, dreams, emotions and ideas. Click on the
inside our heads. Learn more link to learn more about the brain, and see how to turn up the about them, and if you want to try the test! power.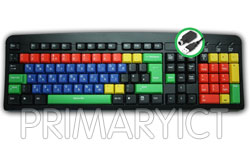 Practice your typing skills.